No matter what the industry is, workplace safety documents are a costly but necessary part of day-to-day work.
Safety software systems, like SafeWorkPro, enable both workers and managers to create their own safety documents with reasonable ease thus boosting productivity and promoting a strong workplace safety culture. For more information on these benefits, read how writing your own safety documents can boost productivity.
Whether it's a safety data sheet (SDS sheet) or a full-blown safe work method statement, safety software works to streamline the process and ease the burden of paperwork by digitalising all forms. Simply put, SafeWorkPro removes paperwork from workplace safety procedures, instead utilising a smartphone application. On this application, managers or workers can create their own safety documents to suit the individual working conditions or personal preference – all while remaining complaint with occupational health and safety laws.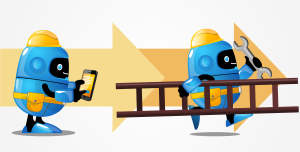 The traditional method of completing safety documents, although tried and tested, is fundamentally flawed. Paperwork causes bottlenecks for backend administration, wasting the precious time of managers, while on the worksite workers are burdened with constantly updating multiple safety documents that can be confusing and impractical.
For example, a risk assessment must be used at every high risk construction worksite to identify and manage risk. However if the workplace conditions change due to poor weather or if new risks are observed, than the original risk assessment must be amended to reflect what control measures will be used to manage the risk. As this workflow example indicates, paperwork takes up time that could be better used to complete the task at hand.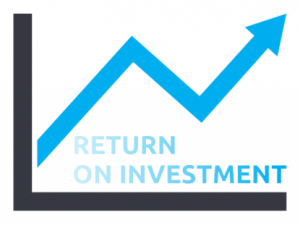 To ensure even greater convenience, SafeWorkPro stores safety documents so that they can be used again – even if you're offline. This extends a significant amount of flexibility for workers undertaking jobs outside of reliable internet access. Moreover it allows the real time transfer of reliable health and safety information between clients, contractors, workers and managers. Such a feature provides both workers and managers with a detailed picture of the health and safety standards of their business while providing insights into what areas require improvement.
The development of SafeWorkPro is due to the high level of collaboration between software developers and their partners at Cole Contracting. This small electrical contractor has been operating out of south East Queensland for 17 years and has first hand experience with the constant demands of compliant safe work practices. Through this partnership, SafeWorkPro has been developed based according to the needs of tradespersons and managers in the construction industry.
Health and safety documents in the workplace are important but should not come at the cost of productivity. Now with a software solution, businesses are afforded greater flexibility in how they create and complete safety documents. Begin your journey with SafeWorkPro today!
0
0
admin
https://safeworkpro.com.au/wp-content/uploads/2017/09/SafeWorkPro-logo-colour-1.svg
admin
2017-04-18 22:57:40
2019-09-04 16:59:13
How Can You Make Your Own Health and Safety Documents Without Breaking the Bank?