Crew Edition
For Professional Tradesmen, sub/contractors and teams.
SafeWorkPro Crew Edition makes your business safe and compliant in exchange for a few seconds of your time each day.
Our Cloud SWMS mobile app enables you and the crew to think about today's dangers. At minimum, they each sign against one shared cloud SWMS from your phone – or their own.
We don't just throw you a tool and walk away – we also provide you a battle-tested approach in using SafeWorkPro each day for maximum team delivery, safety and compliance – ensuring the crew use it effectively.
What you get back for 30 seconds of daily crew attention
Compliance with WHS
You and the team stay safe each day.
Massive risk-reduction in litigation. Our Cloud SWMS mean you followed a process.

Adding a logo on a Paper SWMS does not hold up against audits (nor provides safety).

Your business will enjoy higher work output and safety through the SafeWorkPro daily process.
Sign up below and download the SafeWorkPro app for your phone.
Open the app and use our existing Cloud SWMS templates.
Add users as required (free) or have the team sign off from one phone
Our team is available to help you get started.
Give your crew a Safe Day for $0.50 cents. Get started below.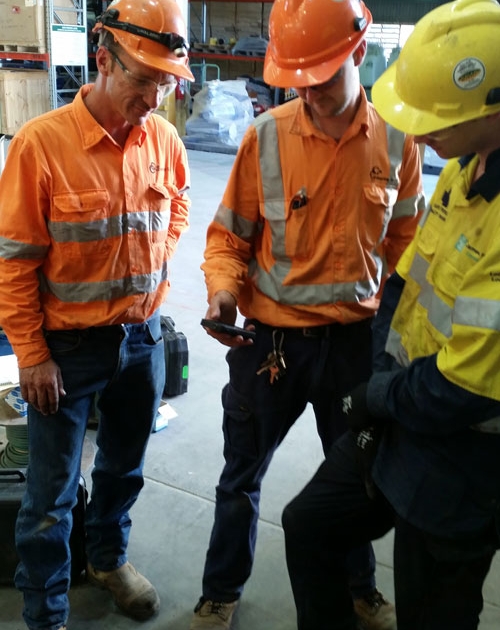 Three sparky's signing a Risk Assessment on-site.
We support your business
Our Safety Advisors we're once on the tools and available to help you Monday to Friday with safety advice on keeping yourself and crew safe with SafeWorkPro. Call us.